How it Works
Once Secure Sypher is activated for your Connections Online site, the normal Related Link option changes from a plain text box to include an integrated file upload option.
Normal Related Links
The only option is to enter the URL for your link.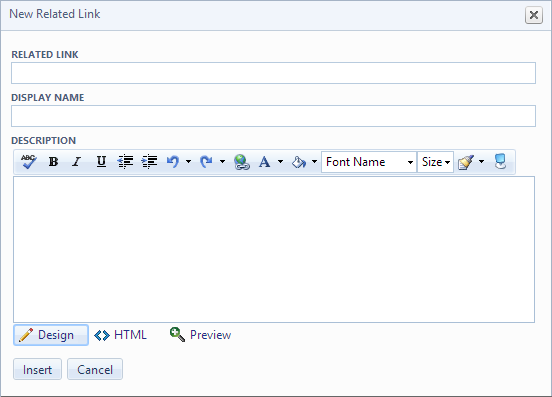 Links with Secure Sypher
Now, you have a choice of entering the URL or uploading your file. Uploaded files then look and act just like regular Related Links.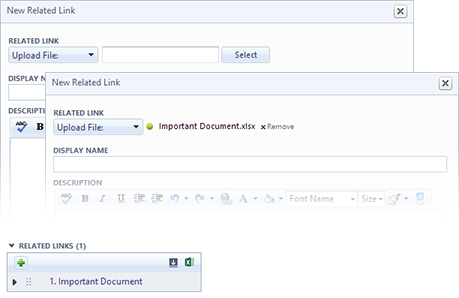 Secure by Design
All file transfers across the Internet are encrypted with SSL/TLS.
Files are encrypted with AES-256 before they are stored on our servers.
Access to upload and download files is given based on your Connections Online credentials.
Included with all Connections Online accounts!
20 GB of storage
Available to all users on your Connections Online site
Files uploaded and downloaded directly from Connections Online Related Links
Administrators: Enable Secure Sypher File Sharing on your site admin page
Technical Requirements
Supported Web Browsers
Internet Explorer 8, 9, & 10
Firefox 19+
Chrome 25+
Most other up-to-date browsers
Firewall / Proxy settings
Along with you normal access to Connections Online sites (*.connectionsonline.net), your organization must allow secure web connections (HTTPS / TCP Port 443) to Amazon Web Services (*.amazonaws.com) and our support site (connectionsonline.zendesk.com).